New To The Business
You're ready for life's next opportunity.
You're looking for flexibility that fits your lifestyle and the opportunity to make a difference. We're looking for people that want to spend their time helping others with products that protect what matters most: the people in our lives. If that sounds like home to you, get to know us.
Visit our Frequently Asked Questions
What's it like when you are working with a company that is fully committed to your success?
It means you have all the tools you need at your fingertips and top-notch programs that build your business.
From our comprehensive online training platform to our advanced market support and dynamic development schools and seminars, we have what you need to take your business to the next level.
Growth Through Partnership
Cat.#62900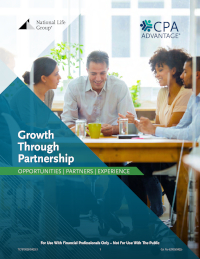 Life and Annuity Sales Support
What's your question? With over 230 years of combined experience, our sales support team provides proactive, personalized outreach on key sales, marketing and product strategies.
Marketing Tools
What's the story? From seminar selling to websites, we have all the tools you need to succeed.
Schools and Meetings
Do you like to learn in person? We offer schools for agents at different stages of development.
Advanced Sales Support
Are you looking to work with small business owners or in other advanced markets? We are one of the few companies with a dedicated advanced sales team that is ready to help you close more complex cases.
CPA Advantage Program
Are you a relationship builder? With over 30 years of experience, our CPA Advantage Program is one of the few programs of its kind in the country.
What kind of benefits and incentives are you looking for?
Depending on your affiliation, we offer a wide range of benefits from group insurance and pension plans, to reward programs and incentive trips.
From the cobblestone streets of Dublin, Ireland to the masterpieces of Florence, Italy, our award-winning sales incentive trips have taken our top producers around the world.
Beyond the sights, these trips create the chemistry and camaraderie that is a key part of National Life Group culture.
Our Diamond Club program is known for literally "rolling out the red carpet" to our premier producers and giving them "white glove" service when they visit us at the home office or attend our conferences or schools.
Our products are the solutions that help you help others.
Our various financial services companies offer a full portfolio of life, annuity and investment products to help meet a variety of needs for individuals, families, professionals and business owners. We helped pioneer the concept of "Living Benefits" and the idea that life insurance is about protecting the living. Life Insurance Company of the Southwest, one of our member companies, was one of the first companies in the nation to develop an indexed annuity.
*Premium Financing and captive insurance company services are offered through independent third parties.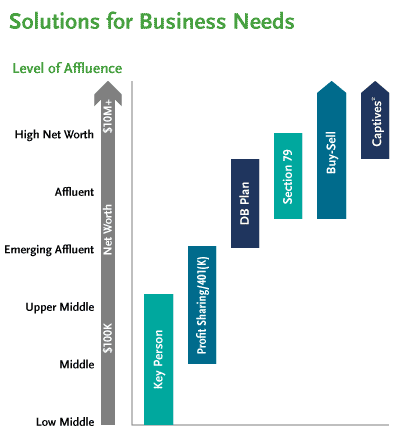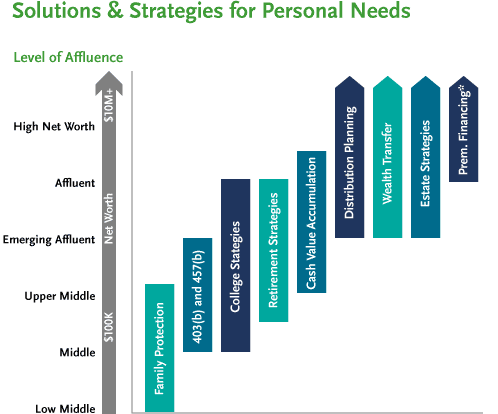 None of National Life Insurance Company or Life Insurance Company of the Southwest or their agents, employees, advisors, officers or directors (collectively, "National Life") endorses or approves the use of a captive insurance company strategy or any provider of captive insurance company services. Agents are not authorized to act on National Life's behalf in recommending any business strategy. National Life has not evaluated nor will evaluate a captive insurance company strategy or the suitability of using an insurance policy as a component of such a strategy. National Life is not authorized to make and makes no representation regarding the suitability, effectiveness or legality of any business strategy. National Life does not provide legal or accounting advice. National Life is not licensed to offer life insurance policies for sale outside of the United States. Applicants may be required to execute a hold harmless agreement acknowledging these and other matters and indemnifying National Life.
National Life Group is a trade name of National Life Insurance Company, Montpelier, VT, Life Insurance Company of the Southwest, Addison, TX and their affiliates. Each company of National Life Group is solely responsible for its own financial condition and contractual obligations. Life Insurance Company of the Southwest is not an authorized insurer in New York and does not conduct insurance business in New York.
Securities and investment advisory services are offered solely by Equity Services, Inc., Member FINRA/SIPC, Broker/Dealer and Registered Investment Adviser Affiliate of National Life Insurance Company, One National Life Drive, Montpelier, VT 05604. (800) 344-7437.
Want to join our team? Contact Us Now
Legal Disclosure