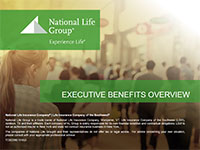 This presentation will provide a high level overview of some of the programs available and may help you present the basic differences among the plans and the motivation to create an executive benefit program.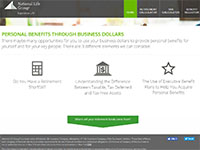 This presentation lets you take a journey through the benefits of using business funds to secure personal benefits. You have the opportunity to review:
Retirement funding shortfalls
The difference between taxable, tax deferred and tax free growth
An executive benefit decision tree which will help you identify the executive benefit program that may be most appropriate based on the answers to just a few questions.
These materials have been developed to help you effectively discuss the options available for Executive Benefits.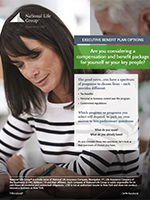 Executive Benefits Plan Options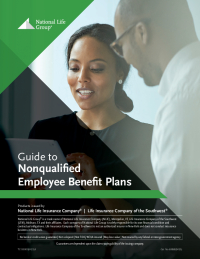 Guide to NQ Fringe Benefit Plans