Executive Benefits
Executive Benefits are a way to provide special benefits to the owners and key people of a business. The Executive Benefits a business owner can offer are a great way to reward the people who are key to your business today, while creating incentives for continued great work and creating a platform to help recruit the people you want – those are just a few of the advantages an executive benefit program may help you accomplish.
Executive Benefits are normally provided to a select group of employees. This may include the owners, other highly compensated individuals or a select group of management. These plans are not designed to benefit all of the employees in the business.
There are a number of programs available underneath the umbrella of Executive Benefits. The information and material you will find on this page are designed to help guide you through a variety of programs and key concepts. You may find more detailed information on specific programs on other areas of this site.
Call us today at 800-906-3310, option 1.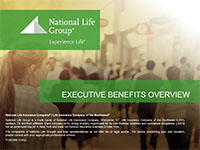 This presentation will provide a high level overview of some of the programs available and may help you present the basic differences among the plans and the motivation to create an executive benefit program.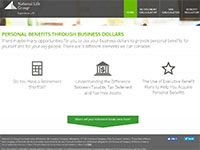 This presentation lets you take a journey through the benefits of using business funds to secure personal benefits. You have the opportunity to review:
Retirement funding shortfalls
The difference between taxable, tax deferred and tax free growth
An executive benefit decision tree which will help you identify the executive benefit program that may be most appropriate based on the answers to just a few questions.
These materials have been developed to help you effectively discuss the options available for Executive Benefits.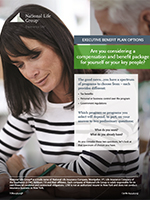 Executive Benefits Plan Options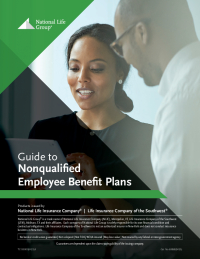 Guide to NQ Fringe Benefit Plans
Want to join our team? Contact Us Now
The companies of National Life Group® and their representatives do not offer tax or legal advice. For advice concerning your own situation, please consult with your appropriate professional advisor.
Legal Disclosure
TC98217(1117)P