Grants and Sponsorships
We provide two different types of funding: grants and sponsorships.

Our grant application is open once per year from January 1st – March 31st.
Our sponsorship application opens annually on January 1st. Applications are reviewed on a rolling basis, until funding is exhausted for the year.
For more on the difference between grants and sponsorships, see our Frequently Asked Questions section below.
What We Fund
The Foundation's annual budget is $2.3 million. While this is substantial, there is a lot of need in our communities, so our giving is focused. Our grants vary in size and we rarely fund an entire program.
We look for proposals that have:
a well-planned approach to underlying issues or needs
a base of support
metrics to support success
We do not fund new programs. We instead focus on proven programs. We favor programs that focus on childhood hunger and children and families, but we also consider those in the health and human services, the environment, education, and the arts and recreation.
Our Giving Area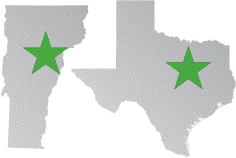 The vast majority of our funding is centered on central and northern VT and the Dallas, TX area where our employees live and work.

What We Don't Fund
For our general grants program, we don't make grants for endowments, scholarships, higher education institutions, religious organizations, labor and fraternal groups, debt reduction or work that has already been completed. Additionally, we don't make grants to individuals, daycare facilities, or for school trips. Finally, we don't make grants to organizations that discriminate in any way on the basis of race, religion, gender, age, national origin, disability, or sexual orientation.
Frequently Asked Questions

TC130515(1222)P