Do Good Programs
How We Give
Grants, Memorial Donations, and Matching Gifts
In addition to providing grants to nonprofit organizations to help them build on their proven programs, we also make donations in memory of National Life Group employees and their immediate family members and match gifts to employees' institutions of higher learning.
Every fall, National Life Group presents its Share the Good campaign which encourages employees to donate to their local, national, or international nonprofit(s) of choice. We then match those donations dollar for dollar, up to $2,000 per employee.
Check out this video to learn more about the impact we make with this program:

Volunteering
Another donation we encourage is that of time through volunteer hours. National Life Group is proud to offer 40 hours of paid volunteer time to its employees annually so they can further support the nonprofits they care about.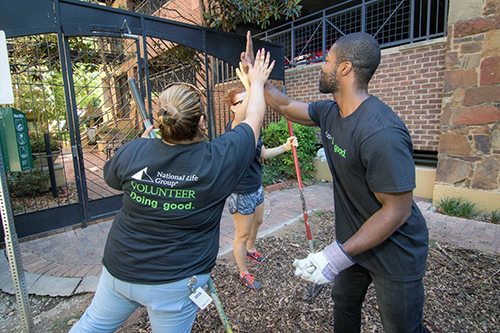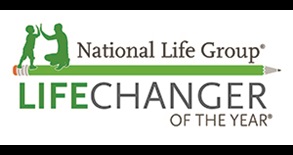 LifeChanger of the Year is an annual program recognizing K-12 educators and school employees across the country. Our program celebrates those who are making a significant difference in the lives of students by exemplifying excellence, positive influence and leadership. Financial awards are split between the school employee and their school. To learn more about LifeChanger of the Year, or to nominate a school employee today, visit www.lifechangeroftheyear.com.

In 2019, the American Cancer Society estimates there will be 1,762,450 new diagnoses of cancer in the United States. Beyond the physical and emotional toll cancer takes, it can cause financial hardship, especially when a patient is forced to take time off to recover.
Seven years ago, we did something to help change that – and have some fun along the way. We invited our favorite bands to perform on our lawn. We paid for the whole thing and didn't charge anything except for parking.
Each year since then, we've brought together the best that music has to offer with national touring acts like X Ambassadors, Ganstagrass, Guster, Phillip Phillips, and Michael Franti for a day of good music, good vibes, and good causes. We've hosted thousands of attendees on our lawn, and have raised $185,000 for Branches of Hope, a fund that provides financial support to cancer patients with extraordinary expenses, from groceries to gas money. To learn more about the Do Good Fest, visit www.dogoodfest.com.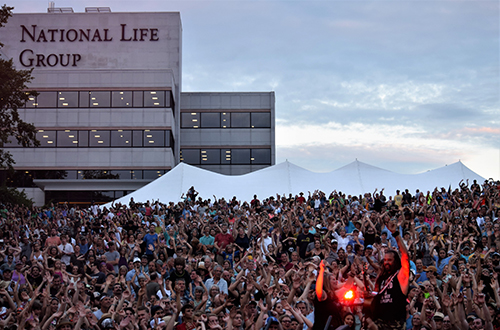 Agent Causes
We have approximately 25,000 agents across the United States who are working diligently every day to bring peace of mind to everyone we touch, so we aim to help our agents elevate the causes they care about, too. We do this in two ways: through our Agent Do Good Award and through our Do Good Tour Stops program.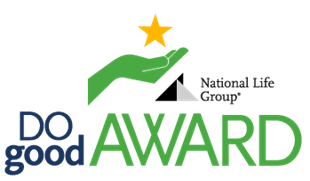 Our Agent Do Good Award program awards up to $10,000 to the causes of our agents who are doing good in their communities through a nonprofit.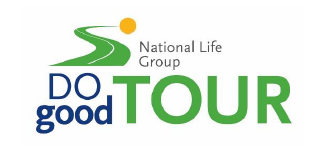 Our Do Good Tour Stop program works with agents nationwide to build awareness of the good we do. We provide materials for events around the country, as well as a monetary donation to a charity associated with the event.