National Life Group launches Office of CMO
Montpelier, VT - (November 6, 2023) National Life Group Chairman, CEO and President Mehran Assadi announced the establishment of the Office of the Chief Marketing Officer, which will be led by Executive Vice President Matt Frazee, who will be responsible for Distribution and Marketing functions at National Life.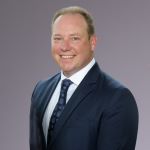 Frazee has been at National Life since 2011, when he headed up Controller and Treasury functions and was later promoted to Chief Accounting Officer. In 2016 he moved into Operations and in 2018 joined Distribution as a co-leader for Independent Distribution. In 2019 he was appointed to the Executive Leadership Team to represent Distribution.
"Matt brings to the role his unique skills and business acumen," Assadi said. "He has gained experience in multiple areas with diverse roles here at National Life. He brings a solid understanding of the business, with the ability to look across the enterprise as a whole. His curiosity and creativity, paired with his love for data and analysis, will bring together the organizations that are responsible for delivering unique solutions to our selling customers—now more than ever given consolidation within distribution."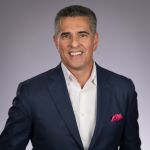 Assadi also announced the appointment of Louis Puglisi to Field Executive Vice President leading Independent Distribution. Puglisi has been with National Life Group since 2005 and "has been instrumental in growing this channel and National Life's footprint within independent distribution," Assadi said.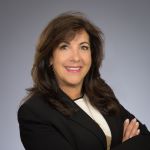 In addition, Assadi announced the appointment of Rebecca Dunne to Field Executive Vice President leading Affiliated Distribution, saying, "Rebecca's exceptional business acumen, industry experience, dedication, and expertise have been invaluable to our company.
"These changes will connect our independent, affiliated, and broker dealer (ESI) teams, as well as our advanced and internal sales, marketing/brand, and travel/conferences areas, into a cohesive center of excellence for National Life," Assadi said. "Together, we are reaching remarkable milestones, and I look forward to the positive impact these changes will have in our ongoing pursuits."
This reorganization places significant emphasis on market and business development ideation, business growth, and the innovation of National Life products and services.
About National Life Group
National Life is here to bring you peace of mind. We've been keeping our promises since 1848. Believe in tomorrow, do good today. Learn more at NationalLife.com
Contact: Daphne Larkin, corporate communications, National Life Group, 802.229.3607.
National Life Group® is a trade name of National Life Insurance Company, founded in Montpelier, Vt., in 1848, Life Insurance Company of the Southwest, Addison, Texas, chartered in 1955, and their affiliates. Each company of National Life Group is solely responsible for its own financial condition and contractual obligations. Life Insurance Company of the Southwest is not an authorized insurer in New York and does not conduct insurance business in New York.