National Life's Nimesh Mehta Wins CIO Of the Year for Dallas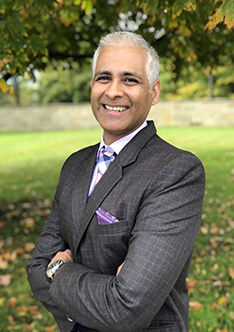 Montpelier, VT - (March 2, 2021) Nimesh Mehta, National Life Group's Chief Information Officer, has been recognized with the CIO Of the Year Award by Dallas CIO, recognizing his leadership in information technology.
Mehta won in the large enterprise category for organizations of more than $2 billion in annual revenue.
National Life Chairman, CEO and President Mehran Assadi praised Mehta for integrating technology initiatives with the needs of the rest of the business.
"I believe that growth stems in large part from our ability to fuse technology and the business into one," Assadi said. "Historically, business and technology functions were separate and lived in silos with little cross-functional collaboration. Nimesh exemplifies our approach that we develop and execute a single unified strategy."
Mehta has been Senior Vice President and Chief Information Officer at National Life since 2018. He was previously the Head of Life and Annuity Operations and also served as the Chief Strategy Officer and Chief Technology Officer.
Before joining National Life in 2008 he served in various leadership positions at Lincoln Financial Group for 14 years.
National Life is here to bring you peace of mind. We've been keeping our promises since 1848. Believe in tomorrow, do good today. Learn more at NationalLife.com
Contact: Ross Sneyd, corporate communications, National Life Group, 802.249.7506.
National Life Group® is a trade name of National Life Insurance Company, founded in Montpelier, Vt., in 1848, Life Insurance Company of the Southwest, Addison, Texas, chartered in 1955, and their affiliates. Each company of National Life Group is solely responsible for its own financial condition and contractual obligations. Life Insurance Company of the Southwest is not an authorized insurer in New York and does not conduct insurance business in New York.
TC12689(0220)P