National Life Group promotes two leaders in Independent Distribution, celebrating its 25th year
Montpelier, VT - (February 1, 2023) National Life Group Chairman, CEO and President Mehran Assadi announced that co-leaders of Independent Distribution – Matt Frazee and Louis Puglisi – have been promoted to Field Executive Vice Presidents.
This is the 25th anniversary of Independent Distribution at National Life and the company's 175th year in business. Over the past 25 years, the number of independent agents that represent National Life has grown to include approximately 50,000 agents across the country. Along with its affiliated partners, the amount of sales that growth has generated has led to National Life being rated 11th nationally for individual insurance sales among all reporting U.S. life insurance companies, according to LIMRA.
It is the strength of the relationships with independent agents in middle income and emerging markets that distinguishes National Life among its peers, realizing National Life's mission to do good by insuring the underinsured.
"As we celebrate the 25th anniversary of Independent Distribution, we pay gratitude and respect to our entire team. This journey's success is the result of the strength of the team coming together, keeping together, and working together to achieve what seemed to be unachievable. We have built something very special that sets us apart from the industry," Assadi said.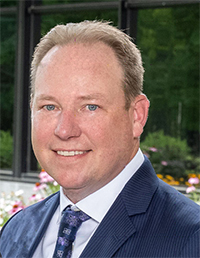 Frazee came to National Life in 2011 to head Treasury, Controller and Financial Planning functions and has covered multiple areas and diverse roles. In 2016 he moved into Operations and in 2018 joined Distribution. As a result, he has the ability to look across the enterprise as a whole. He is a strategic thinker and has been a key contributor to National Life's strategic planning efforts since his arrival. He received his B.S. in Accounting from Northwestern College and is a licensed CPA.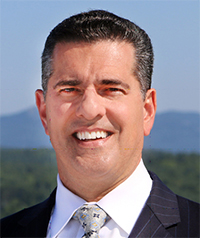 Puglisi has been in the insurance industry since 1986 and joined National Life Group in 2005. Prior to his current role he was Vice President of National Sales, focusing on creating lasting partnerships between MGAs, IMOs, and producer groups with National Life. In 2012 Puglisi took on co-leading the development of additional distribution channels and strategic marketing opportunities for National Life Group. He graduated from Rutgers University with a B.S. in Business Management.
"Matt and Louis differ from the competition by how they show up every day—their connectedness to each other, selfless personal styles and dedication to the organization is without exception," Assadi said. "Their contributions have been exemplary, and their support of each other is one of the key ingredients to the success of their teams."
About National Life Group
National Life is here to bring you peace of mind. We've been keeping our promises since 1848. Believe in tomorrow, do good today. Learn more at NationalLife.com
Contact: Daphne Larkin, corporate communications, National Life Group, 802.229.3607.
Products Issued By:
National Life Insurance Company® Life Insurance Company of the Southwest®
National Life Group® is a trade name of National Life Insurance Company, founded in Montpelier, Vermont, in 1848, Life Insurance Company of the Southwest, Addison, Texas, chartered in 1955, and their affiliates. Each company of National Life Group is solely responsible for its own financial condition and contractual obligations. Life Insurance Company of the Southwest is not an authorized insurer in New York and does not conduct insurance business in New York.