National Life Group announces first national sponsorship: NHL's Dallas Stars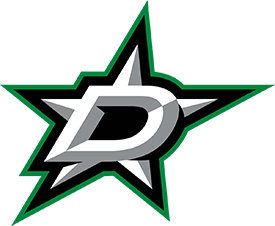 Montpelier, VT - (May 22, 2023) National Life Group Chairman, CEO and President Mehran Assadi announced Thursday at an all-employee meeting simulcast between the Vermont and Texas campuses the company's first national sponsorship, National Hockey League's Dallas Stars.
The sponsorship aligns National Life with the Stars in messaging and programming over four years beginning with the 2023 season. Founded in 1848, National Life marks 175 years in 2023 and this sponsorship is one of many ways the mutually held company is highlighting the anniversary over the course of the year.
The Dallas Stars' mission to support communities through education and health and wellbeing programs strongly aligns with National Life's dedication to "Do good, Be good and Make good."
"As National Life continues to grow, and in recognition of doing good since 1848, I am thrilled to align our brand with the Dallas Stars," Assadi said. "The Stars is a national hockey program dedicated to uplifting children and improving communities through sport. Our common interests will be a good partnership in our mutual effort to give back to our communities."
"We're proud to partner with National Life Group as their first national sponsorship," said Dallas Stars President/CEO Brad Alberts. "With similar commitment and dedication to giving back to the community, we're looking forward to a great partnership with National Life Group beginning in the 2023-24 season."
About The Dallas Stars
The Dallas Stars are a professional ice hockey team located in Dallas, Texas that plays in the National Hockey League (NHL). Founded in 1967 as the Minnesota North Stars, the team was part of the NHL's first wave of expansion franchises and relocated to Texas in 1993. Since moving to Dallas, the Stars have played a transformative role in the growth of hockey in the southern United States through grassroots efforts, community involvement and tremendous fan support. Over the last 29 years, the club has made 18 playoff appearances, won eight division titles, captured two Presidents' Trophies, three conference championships and won the 1999 Stanley Cup.
About National Life Group
National Life is here to bring you peace of mind. We've been keeping our promises since 1848. Believe in tomorrow, do good today. Learn more at NationalLife.com
Contact: Daphne Larkin, corporate communications, National Life Group, 802.229.3607.
National Life Group® is a trade name of National Life Insurance Company, founded in Montpelier, Vt., in 1848, Life Insurance Company of the Southwest, Addison, Texas, chartered in 1955, and their affiliates. Each company of National Life Group is solely responsible for its own financial condition and contractual obligations. Life Insurance Company of the Southwest is not an authorized insurer in New York and does not conduct insurance business in New York.