National Life Group names Daphne Larkin External Communications and Media Relations Director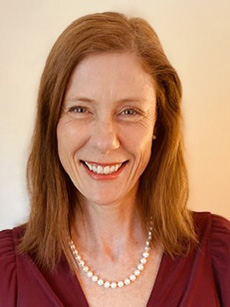 Montpelier, VT - (October 17, 2022) National Life Group named Daphne Larkin external communications and media relations director as of October 3.
Larkin joins National Life Group after 14 ½ years at Norwich University, where she most recently served as director of media relations and community affairs. Prior to that, she was a freelance writer and journalist.
At National Life, Larkin will serve as spokesperson, identify and secure media opportunities and write and distribute releases and content about the many ways National Life does good for its policyholders, agents, employees and the community.
"I'm thrilled to be joining a Fortune 1000 company with a deep commitment to doing good and lifting up the most vulnerable people in our communities and celebrating others who do," Larkin said.
Learn more here about National Life Group's corporate philanthropy with programs that include LifeChanger of the Year, a commitment to ending childhood hunger, social responsibility and supporting children's mental health, among others.
About National Life Group
National Life is here to bring you peace of mind. We've been keeping our promises since 1848. Believe in tomorrow, do good today. Learn more at NationalLife.com
Contact: Beth Rusnock, Corporate Communications, National Life Group, 802.229.7214
National Life Group® is a trade name of National Life Insurance Company, founded in Montpelier, VT, in 1848, Life Insurance Company of the Southwest, Addison, Texas, chartered in 1955, and their affiliates. Each company of National Life Group is solely responsible for its own financial condition and contractual obligations. Life Insurance Company of the Southwest is not an authorized insurer in New York and does not conduct insurance business in New York.