National Life Group names Wendi Walker-Schmidt, Ed.D. new head of organizational development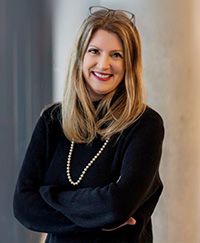 Montpelier, VT - (October 19, 2022) National Life Group named Wendi Walker-Schmidt, Ed.D. new head of organizational development as of Oct. 17.
Walker-Schmidt brings more than 20 years of multi-industry experience responsible for all stages of the learning and development cycle including design, delivery and evaluation. As a key leader, she developed strategic learning and development programs, while managing day-to-day training activities.
Most recently, Walker-Schmidt served as senior manager/leader-talent, learning, and organizational development/effectiveness at Charles Schwab. She led the Learning and OD team for Schwab Technology Services and managed the New Employee Recruitment and Development (NERD) program. In previous roles she led successful learning and organizational development programs that include leadership development, engagement performance interventions, psychometric evaluations, professional enrichment, and executive and management coaching.
Walker-Schmidt has two bachelor's degrees from Houston Baptist University, a master's degree from Texas Christian University and a Doctorate in Learning and Organizational Change from Baylor University. She holds certificates in instructional system design, mediation and is a certified facilitator.
"I chose the role at National Life Group because of the company culture," she said. "Our work life takes up a large portion of our week, so, it is vital to be at an organization that aligns with your mission and values. National Life Group hires top talent and encourages them to be great at what they do best. It's the DNA of their culture and I am excited to be a part of it."
Walker-Schmidt is based out of the Addison, Texas office.
About National Life Group
National Life is here to bring you peace of mind. We've been keeping our promises since 1848. Believe in tomorrow, do good today. Learn more at NationalLife.com
Contact: Daphne Larkin, corporate communications, National Life Group, 802.229.3607.
National Life Group® is a trade name of National Life Insurance Company, founded in Montpelier, Vt., in 1848, Life Insurance Company of the Southwest, Addison, Texas, chartered in 1955, and their affiliates. Each company of National Life Group is solely responsible for its own financial condition and contractual obligations. Life Insurance Company of the Southwest is not an authorized insurer in New York and does not conduct insurance business in New York.