The National Life Group Do Good Fest® exceeds match goal, nears $1.5M for VT flood relief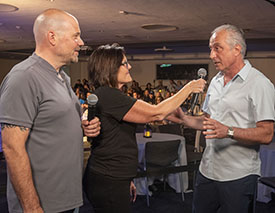 Montpelier, VT - (July 20, 2023) The National Life Group Do Good Fest® fundraiser for rebuilding Vermont after historic flooding last week has exceeded the original match goal of $500,000. Chairman, CEO and President Mehran Assadi announced at the July 15 event that National Life will match donations, now nearing $750,000 for a total of $1.5 million, making this the largest gift so far to the VT Flood Response & Recovery Fund 2023.
Partnered with the Vermont Community Foundation's VT Flood Response & Recovery Fund 2023, the first $500,000 will be dispersed to local relief agencies by the beginning of next week. Donations are still being accepted.
"National Life Group is an insurance company with a soul," Assadi said. "We have been a part of this community for 175 years, and this is what a good company does – it takes care of its neighbors."
With the devastation Vermont experienced last week from historic flooding, National Life transformed within three days the annual benefit concert Do Good Fest, historically held on the company's back lawn, to an indoor acoustic performance that was livestreamed so that viewers across Vermont, the nation and globally could support the rebuilding of Vermont through online donations.
"Vermont is at its best when we look out for each other and our neighbors. As an employer and a neighbor, National Life has embodied that for over a century and has done so again with this incredible commitment," said Dan Smith, president & CEO of the Vermont Community Foundation. "We are so grateful to be able to put these resources to work for families, farms, and small businesses affected by this catastrophic storm. Together we remain Vermont-strong."
The first deployment of funds will be distributed by the end of this week via the Vermont Community Foundation to local organizations and those in need can access support via those local agencies such as Montpelier Strong, the Barre Partnership, Mosaic, and Capstone Community Action, to name a few. A full list of recipients will be forthcoming at vermontcf.org.
Broadcast live by Star 92.9 and Vermont's Own WCAX Channel 3, special guests joined the Plain White T's, Fastball, lovelytheband and Vermont favorite, All Night Boogie Band during a telethon-type live event held from 6 – 9 p.m. EDT.
You can watch Do Good Fest here: Do Good Fest.
Rebuilding takes a long time. You can donate here or: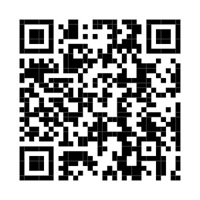 #VTFlood23 #VermontStrong
Learn more here about National Life Group's corporate philanthropy with programs that include a commitment to ending childhood hunger, children's mental health, LifeChanger of the Year and other social responsibilities.
About National Life Group
National Life is here to bring you peace of mind. We've been keeping our promises since 1848. Believe in tomorrow, do good today. Learn more at NationalLife.com
About The Vermont Community Foundation
The Vermont Community Foundation was established in 1986 as an enduring source of philanthropic support for Vermont communities. A family of more than 900 funds, foundations, and supporting organizations, the Foundation makes it easy for the people who care about Vermont to find and fund the causes they love. The Community Foundation and its partners put more than $60 million annually to work in Vermont communities and beyond. The heart of its work is closing the opportunity gap—the divide that leaves too many Vermonters struggling to get ahead, no matter how hard they work. The Community Foundation envisions Vermont at its best—where everyone can build a bright, secure future. Visit vermontcf.org or call 802-388-3355 for more information.
Contact: Daphne Larkin, corporate communications, National Life Group, 802.229.3607.
National Life Group® is a trade name of National Life Insurance Company, founded in Montpelier, Vt., in 1848, Life Insurance Company of the Southwest, Addison, Texas, chartered in 1955, and their affiliates. Each company of National Life Group is solely responsible for its own financial condition and contractual obligations. Life Insurance Company of the Southwest is not an authorized insurer in New York and does not conduct insurance business in New York.