Jason Doiron Promoted to Executive Vice President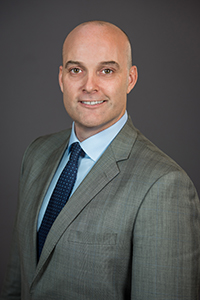 Montpelier, VT - (February 26, 2021) Jason Doiron, National Life Group's Chief Investment Officer for the past five years, was promoted to Executive Vice President, Chief Operating Officer Robert Cotton announced.
Doiron has been at National Life since 2008 and he now oversees the firm's investment and hedging strategies totaling more than $30 billion under management.
"Thanks to Jason's leadership our investment portfolio has performed exceptionally well and has been resilient throughout the unpredictable and challenging times of the past year," Cotton said. "That's because he and the investment management team began preparing for such a scenario several years ago."
Doiron joined National Life as head of derivatives trading in 2008, overseeing the firm's hedging and derivative investment strategies. He was promoted to head the fixed income team in 2010 and eventually became head of investments and portfolio manager for the former Sentinel retail mutual funds. Prior to joining National Life, Doiron had similar roles in derivatives trading with both RBC Capital Markets and Citigroup Global Investments.
Doiron is also a member of National Life's Executive Management Team.
National Life is here to bring you peace of mind. We've been keeping our promises since 1848. Believe in tomorrow, do good today. Learn more at NationalLife.com
Contact: Ross Sneyd, corporate communications, National Life Group, 802.249.7506.
National Life Group® is a trade name of National Life Insurance Company, founded in Montpelier, Vt., in 1848, Life Insurance Company of the Southwest, Addison, Texas, chartered in 1955, and their affiliates. Each company of National Life Group is solely responsible for its own financial condition and contractual obligations. Life Insurance Company of the Southwest is not an authorized insurer in New York and does not conduct insurance business in New York.
TC12689(0220)P