Eric Sandberg Promoted To Chief Financial Officer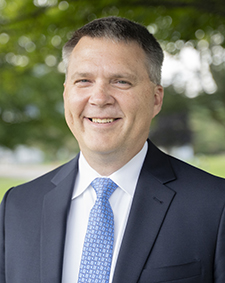 Montpelier, VT - (April 2, 2021) Eric Sandberg has been promoted to Chief Financial Officer of National Life Group, according to Mehran Assadi, Chairman, Chief Executive Officer and President.
Sandberg previously held the title of Senior Vice President, Chief Risk Officer and Chief Actuary, which he retains.
"Eric has demonstrated strong leadership and critical thinking since joining the company in 2012 as Chief Actuary," Assadi said in announcing the promotion. "His contributions to our success have been broad and significant."
Before joining National Life, Sandberg was at Transamerica Aegon holding a variety of leadership positions, including Head of Asset/Liability Management, Chief Risk Officer for Employer Solutions and Head of Pricing on the Corporate Risk team.
He also worked previously at Clark Consulting and Great-West Life And Annuity. Sandberg is a Fellow in the American Society of Actuaries, a Certified Public Accountant, and Chartered Financial Analyst.
National Life is here to bring you peace of mind. We've been keeping our promises since 1848. Believe in tomorrow, do good today. Learn more at NationalLife.com
Contact: Ross Sneyd, corporate communications, National Life Group, 802.249.7506.
National Life Group® is a trade name of National Life Insurance Company, founded in Montpelier, Vt., in 1848, Life Insurance Company of the Southwest, Addison, Texas, chartered in 1955, and their affiliates. Each company of National Life Group is solely responsible for its own financial condition and contractual obligations. Life Insurance Company of the Southwest is not an authorized insurer in New York and does not conduct insurance business in New York.
TC120326(0421)P