Main Street Grants
At National Life, we're grounded on Main Street, where a firm handshake still means something and trust runs deep. We recognize our obligation to live our values every day, to do good, be good and make good to help our neighbors protect their families and businesses.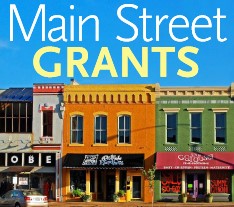 One new program we have to give back to communities is the Main Street Grant. This program is based on our annual campaign, Main Streets Across America, in which we highlight communities all across the country. These communities have vibrant down towns, are rooted in history while having a vision towards the future.
We'll look for proposals that have:
A well-planned approach to underlying issues or needs
A base of support
A committed and skilled leadership team
Main Street Grants will be awarded to downtown organizations that submit a proposal through the National Life Group Foundation. Our expectation is that Main Street Grants will be used to support the continued efforts within communities to drive the economy, provide cultural outlets, and foster a sense of pride.
The Main Street Grant enrollment period is from November 15 through December 31. Up to $50,000 will be awarded through the National Life Group Foundation in the first quarter of the year immediately after the enrollment period ends. In 2018, inaugural grants will be awarded to Vermont communities.
To apply for a Main Street Grant, click here.