COVID-19 Client Engagement eKit
"In the middle of difficulty, lies opportunity." – Albert Einstein
As we recover from current economic volatility, your clients will need more flexibility and liquidity options than ever before. One of the primary reasons your clients own permanent life insurance is for their ability to access cash value in times of need and in times of opportunity. As the search for liquidity rises in the future, we want to help your clients understand the best ways to access their policies while also protecting their living and death benefit guarantees.
This toolkit will help you:
Reinforce the benefits of permanent life insurance with your clients who have already purchased a policy.
Educate your clients on the best ways to access their policies if they need cash.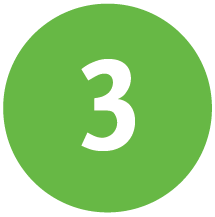 Help your clients in the most efficient way possible.
---
Reinforce the Benefits:
In times of economic uncertainty, some of your clients may consider not making premium payments on their policies or may want to take withdrawals from their policies to meet income shortfalls. We are here to help you educate them on their options.
Call or video chat your clients to do check-ins, and re-educate them on what they purchased, and how the policy will continue to benefit them in the future if they are able to continue making premium payments.
Due to the unprecedented nature of the Coronavirus (COVID-19) Pandemic, States are implementing emergency bulletins that provide specific guidance to insurance companies in assisting their customers – this includes payment grace periods, policy lapse periods and inforce guidance. This information is being updated regularly, as States continue to publish bulletins. Additionally, we anticipate guidance from the Internal Revenue Service (IRS) regarding relief for qualified retirement plans, including IRAs, 403(b), 457(b) plans and their Roth versions.
---
Here is some material to help reinforce the benefits of their life insurance policy:
Educate Your Clients on How To Access Their Policies:
For those clients who want to access their cash surrender value, you can use these pieces to educate your them on how loans and withdrawals work, on both our IUL and whole life policies.4
Here are some sample scenarios of how clients can access their policies through loans if the policy has sufficient cash value,, as well as important talking points for any of your clients who are already taking loans:
If they are taking participating loans, they have the potential to offset their loan rate with indexed interest credits as the market recovers.
Make sure they pay their loan payments: Not only are they paying themselves back, but will also help to ensure that they keep their policy in-force.
Remind them if they lapse a policy due to insufficient cash value following a loan or withdrawal, it may be a taxable event.
An owner can switch the loan type once per policy year without paying off the existing loan, like switch to a participating loan if the client's market outlook is bullish to help offset the cost of the loan.
They have capital needs during times of volatility, either to expand their business or to cover losses.
They can take a loan from the bank and use the cash value as loan collateral
OR
Take a loan from their policy at a competitive rate.
For clients who are awaiting disability, unemployment, or Social Security payments to begin, they can borrow from their cash value and pay it back later.
Your client can pay off higher interest debt with a loan from the life insurance policy, which could lower monthly payments during times of budget crunch.
Clients who are taking loans from life insurance policies at other carries may be paying much higher interest than they could with a National Life Policy. If the replacement otherwise makes sense, this could help your client pay themselves back a lot faster.5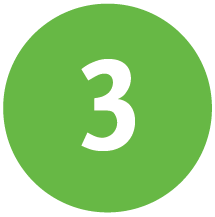 Let's Make this Easy and Efficient
Your client can view current policy values, index segment values, as well as take a loan up to $25,000 online. As always, our secure website and mobile app make it safe and easy to manage your policy 24/7. View policy details, make payments, manage personal information, and more. If your client hasn't set up an account, encourage them to do so by registering at nationallife.com/register or downloading the mobile app from the Apple AppStore or Google Play Store today.
Links to the client mobile app:
If you would like to see if one of your clients is taking a loan, you can find this out on the agent portal in the Inforce section. Choose "Customer View," and there is a section called "Loans."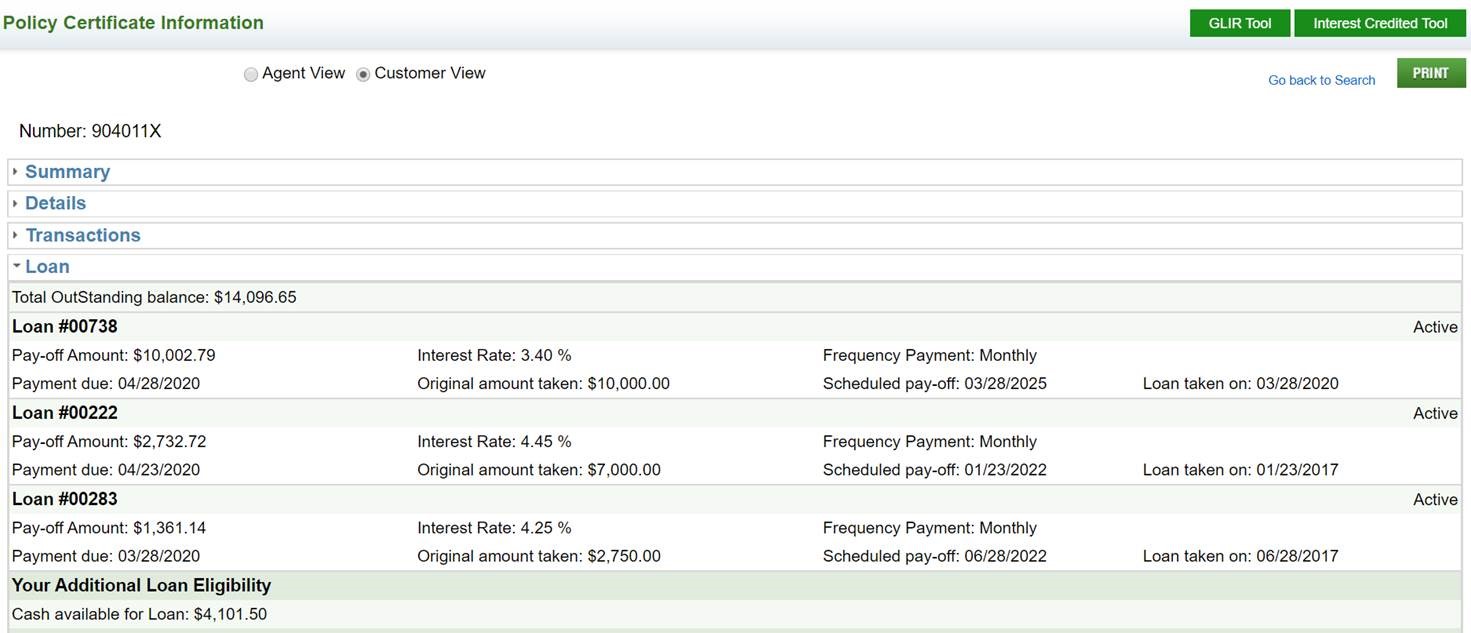 Questions?
Contact the NLG Sales Desk at
1-800-906-3310, option 1.
---
Having Trouble?
Contact iPipeline Support at
1-800-641-6557, option 1.