Michael Dunne Appointed General Manager of National Life Group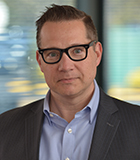 Montpelier, VT - (November 15, 2019) Michael Dunne has been appointed General Manager of National Life Group's national agency.
In his new post, Dunne will lead market development and agent recruiting that focuses on agents and offices across the country that want to be affiliated with National Life but are not geographically close to an existing agency.
This national group also partners with National Life's existing general agencies to match prospective agents within local markets.
"Mike's experience and knowledge will be a terrific asset as we enhance and build the offerings of our home office agency," said Pam Blalock, senior vice president. "He comes to us with an outstanding track record of agent recruiting and agency building career in the business. We are excited to have him join our team and look forward to partnering with him."
Prior to joining National Life, Dunne spent 10 years with Penn Mutual in various business development roles. He also spent time at Hartford Life and Phoenix Wealth Management in business development roles.
Dunne holds FINRA Series 6, 7, 24 and 63 licenses and is an active member of the community. He lives in Philadelphia with his wife, Helen.
National Life is here to bring you peace of mind. We've been keeping our promises since 1848. Believe in tomorrow, do good today. Learn more at NationalLife.com
Contact: Ross Sneyd, corporate communications, National Life Group, 802.229.3866.
National Life Group® is a trade name of National Life Insurance Company, founded in Montpelier, Vt., in 1848, Life Insurance Company of the Southwest, Addison, Texas, chartered in 1955, and their affiliates. Each company of National Life Group is solely responsible for its own financial condition and contractual obligations. Life Insurance Company of the Southwest is not an authorized insurer in New York and does not conduct insurance business in New York.
Michael Dunne is a Registered Principal of Equity Services, Inc. (ESI), Member FINRA/SIPC, One National Life Drive, Montpelier, VT 05604. (800) 344-7437. ESI is a Broker/Dealer and Registered Investment Adviser affiliate of National Life Insurance Company.
TC111125(1119)1