A National Life Company Listed Among Top Life Insurance Performers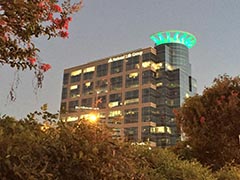 Montpelier, VT - (August 2, 2018) One of the insurance companies of National Life Group has been included in an annual list of the country's 50 top life and health insurance performers.
Life Insurance Company of the Southwest, which is one of the two life insurance issuing companies of National Life Group, made the 2018 Ward's Top 50.
"Annually we analyze the financial performance of more than 700 life-health insurance companies domiciled in the United States and identify top performers," Ward Benchmarking said in announcing the list. "Each Ward's 50 company has passed all safety and consistency screens and achieved superior performance over the five years analyzed."
Ward's measures performance over the previous five years in determining which companies make the list.
At National Life Group, our cause is to create positive change in people's everyday lives. From our products and services to all the good we do in our communities, we dedicate ourselves to ensuring a better future – one person at a time. Learn more at NationalLife.com.
Contact: Ross Sneyd, corporate communications, National Life Group, 802.229.3866
National Life Group® is a trade name of National Life Insurance Company, founded in Montpelier, Vt., in 1848, Life Insurance Company of the Southwest, Addison, Texas, chartered in 1955, and their affiliates. Each company of National Life Group is solely responsible for its own financial condition and contractual obligations. Life Insurance Company of the Southwest is not an authorized insurer in New York and does not conduct insurance business in New York. Guarantees are dependent on the claims paying ability of the issuing company.
TC102355(0818)1